A personal essay I wrote was recently published by a majorly global online platform.
I'm currently in the process of writing a book. But let's be real. The odds are stacked against me as I'm a writer who's only got one published piece under her belt.
So, in a concerted bid to get my writing out into the world and ultimately (hopefully) catch the attention of a publisher, literary agent, or anyone who might be interested in a slice-of-life writer like me– and maybe even snag some subscribers to my fledgling website in the process– I decided to try my luck by submitting short pieces to various publications despite the extremely high possibility of rejection.
But where to begin?
As luck would have it HuffPost welcomes submissions from guest writers. After reading some of their previously published personal essays, I knew whatever I penned had to be good– better than good. So, I wrote and rewrote and rewrote some more. Once I felt confident I had an edgy, informative, articulately written draft, I submitted my essay along with a catchy, cleverly worded pitch. Turns out I was on point. My essay snagged the attention of one of the editors:
"Hi, Victoria. I love this story! It's sweet and dirty!"
Several weeks and several edits later, my essay was published. I cannot tell you how accomplished I felt seeing something I wrote featured in one of the most renown news/political/lifestyle/entertainment sources in the world. There it was on Twitter. On Facebook. It was validation I was on the right track. I was utterly elated– until I made the mistake of reading the comments.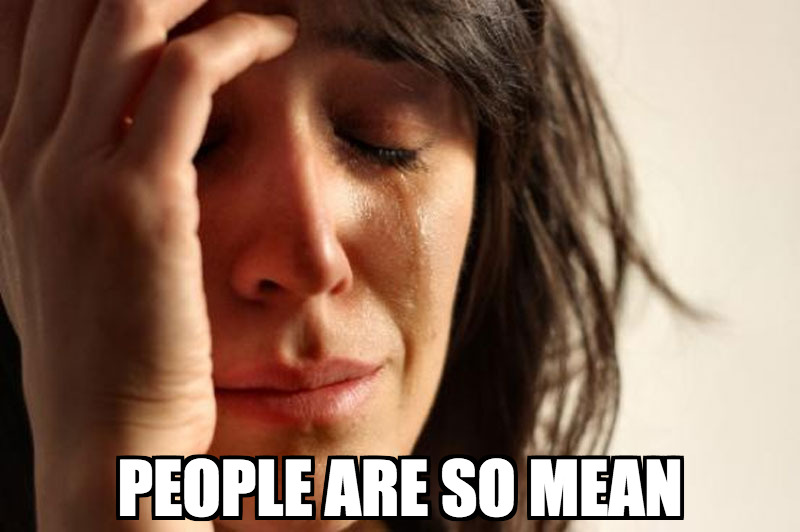 I have to confess, it was challenging not to allow the negativity get to me; even though it was obvious these hate-mongers were nothing more than small-minded trolls and self-righteous prigs.
One woman, Carla Friedman, actually admitted she didn't even bother to read my essay: "I didn't read it. Couldn't avoid the headline though." Nonetheless, she felt compelled to share her thoughts. Thank you, Carla.
Others resorted to sarcasm:
"So, the planet is burning, and the ecosystem is collapsing, and you want to use this global platform to talk about your pu**y? Thanks for being an evolved human being." – Andrew Redcrow
"There go three minutes of my life I'm not getting back." – Al Rubin
"Nothing funnier than listening to someone try and convince you they aren't damaged." – Vin Berardi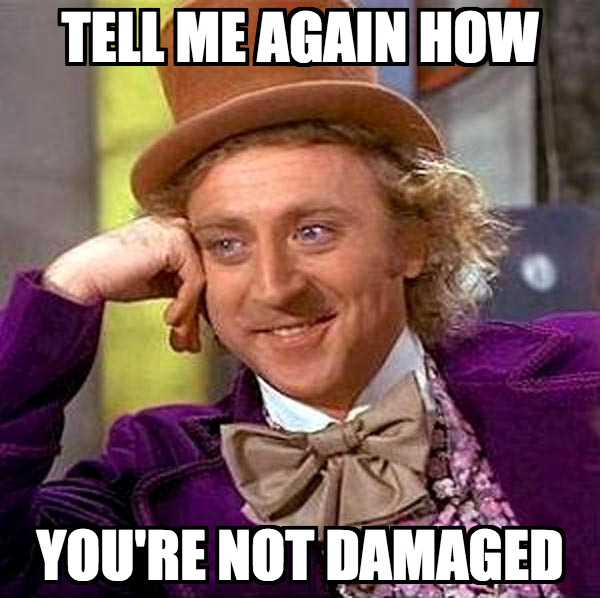 Just like that my feel good moment evaporated and I suddenly found myself on the defensive. Somehow I had to convince these trolls that I'm a genuinely enlightened, evolved, concerned citizen of the world. Then I was like, wait. It's so not worth my time and energy. I know who I am and that's all that matters.
Brene Brown said:
Vulnerability is not winning or losing; it's having the courage to show up and be seen when we have no control over the outcome.
I have no control over anything anyone has to say about my writing or about me, personally. I was fully aware the subject matter of my essay might push some buttons, thereby leaving me vulnerable to attack. Nevertheless, I persisted. I had the courage to show up and be seen. I threw myself headlong into the arena and I got knocked about and kicked in the shins, but I'm still standing.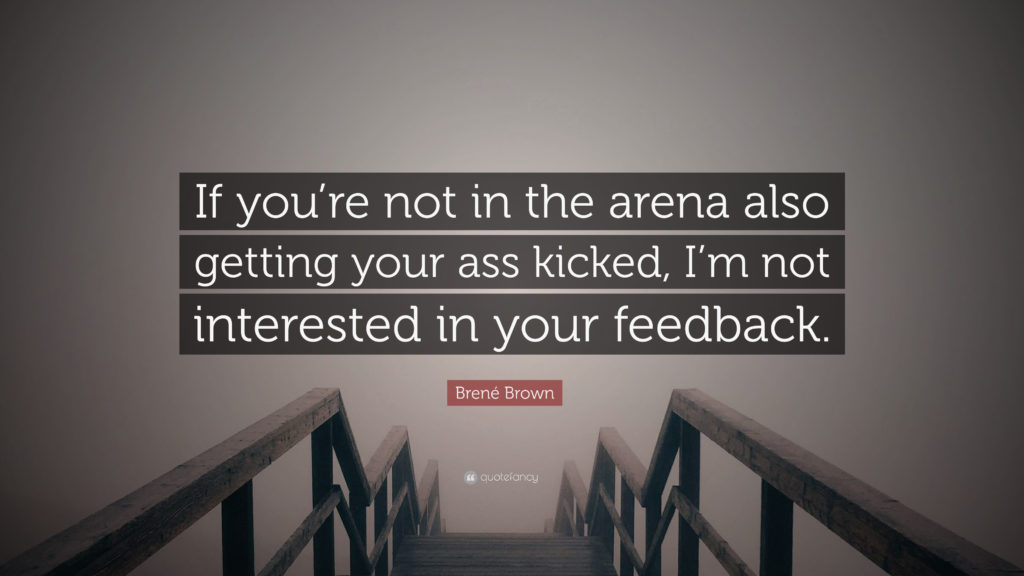 John Updike was right: You can't write out of fear of offending anyone. I refuse to let cowardly trolls who hide behind the anonymity of their screens discourage me from expressing myself.
So, have at it, trolls. Your nasty comments say a lot more about you than me.